Day 01 Arrival at Delhi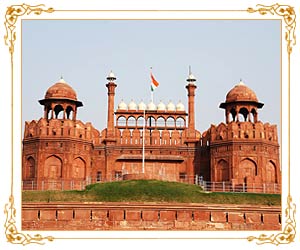 Arrival at Delhi International airport by flight.
Warm welcome at airport and transfer to hotel for overnight stay.
Day 02 Delhi
After sumptuous breakfast proceed for sightseeing tour of Old & New Delhi.
Delhi
- The capital of India, Delhi has been the centre of politics of India since 13th century. Jama Masjid, the largest mosque of India and the Red Fort are the highlights of Old Delhi while Qutub Minar, the garden tomb of Humayun, India Gate, a tribute to Indian martyrs, President's House from outside and massive complex of Birla Temple are some of the highlights of New Delhi that you will be visiting.
Overnight stay at the hotel.
Day 03 Delhi - Udaipur Flight
Transfer to domestic airport in time to board flight for Udaipur.
Warm welcome on arrival and transfer to hotel.
Later sightseeing tour of Udaipur.
Udaipur
- Situated amongst the Aravallis, Udaipur has three beautiful lakes - Lake Pichola with two majestic island palaces, Lake Fatehsagar and Lake Udai Sagar. The grand and splendid City Palace with Hathi Pol, the beautiful gardens of Sahelion-Ki-Bari, Jagdish Temple and Bharatiya Lok Kala Mandal museum are some of the highlights of the city.
Evening boat cruise on Lake Pichola and overnight stay at the hotel.
Day 04 Udaipur - Chittaurgarh - Udaipur 230 Km
After sumptuous breakfast full day excursion to Chittaurgarh
Chittaurgarh
- The 7th century fort of Chittor is known for three cases of 'Jauhar' (a Hindu custom where royal ladies commit self-immolation to save their honor from enemy.) that occurred here. A legendary example of architecture and medieval chivalry of Rajputs, this fort is pride of Chittorgarh.
Overnight stay at the hotel.
Day 05 Udaipur - Jaipur Flight
Transfer to airport in time to board flight for Jaipur.
Warm welcome on arrival and transfer to hotel.
Afternoon sightseeing tour of Jaipur.
Jaipur
- The city founded by Sawai Raja Jai Singh, Jaipur is known as much for its characteristic pink color as the rich cultural legacy of Rajput & Mughal architectural styles. City Palace, Jantar Mantar (the Royal Observatory), Hawa Mahal with its honeycomb façade, the Albert Hall Museum and shopping at Jaipur Bazaar are some of the city's highlights.
Overnight stay at the hotel.
Day 06 Jaipur
After sumptuous breakfast excursion to Amber Fort including elephant ride.
Ride on an elephant just like kings and queens, princes and princesses from the bygone era to Amber Fort. One of the finest examples of Rajput architecture, Diwani-i-am, Kali Temple and Jai Mandir or Hall of victory are the highlights of the fort.
Afternoon at leisure and overnight stay at the hotel.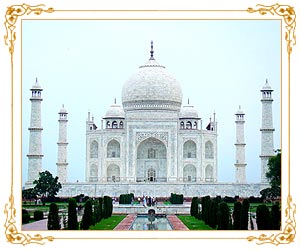 Day 07 Jaipur - Fatehpur Sikri - Agra Drive 235 Km
After sumptuous breakfast drive to Agra enroute visiting Fatehpur Sikri.
Fatehpur Sikri
- The Mughal city built by Akbar in the honor of Sheikh Salim Chisti is known for His Dargah, Panch Mahal, Buland Darwaza and Jodha Bai Palace.
On arrival check-in at hotel.
Visit Taj Mahal at sunset.
Day 08 Agra - Sikandra - Delhi Drive 204 Km
After sumptuous breakfast sightseeing tour of Agra.
Agra
- Known all over the world as City of Taj, the white marble mausoleum of Mumtaz Mahal, beloved queen of Emperor Shah Jahan, Agra was also has red sand stone Agra Fort and the ornate tomb of Itmad-ud-daulah as its other highlights that are worth a visit.
Later afternoon drive straight to Delhi International Airport to connect flight for onward destination enroute visiting Sikandra.
Sikandra
- A short excursion from Agra, this Akbar's mausoleum was started by Akbar himself but was finished by his son Jehangir later. Beautifully ornamented gateway, massive sandstone tomb and marble pavilions make it a fine example of Indo-Islamic style of architecture.