EXCURSIONS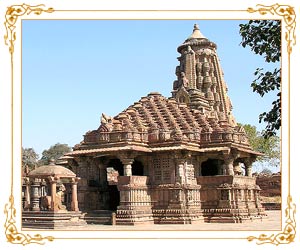 Menal (90-km)
On the Bundi-Chittaur Road, amid the natural beauty is Menal, famous for its ancient Shiv temples, picturesque water falls and dense forests.
Nagari
20 km from Ranthambore, Nagari is one of the oldest towns of Rajasthan. It is situated on the banks of River Banish and the Hindu and Buddhist remains that dates back to Mauryan and Gupta period can be found here.
Bassi
25 km from the city on the route to Bundi, the place is a big tourist attraction because of its famed sculptures and woodcraft. It also has its share of historical forts, temples and 'kunds'. Bassi Wildlife Sanctuary sprawls over 50 sq kms and is known for its population of panthers, antelopes, wild boars, mongoose and migratory birds. However, one needs to take prior permission from the District Forest Office, Chittaurgarh to visit the sanctuary.
Sita Mata Sanctuary, Dhariyavad
Another sanctuary in the lap of the Aravalli ranges and the Malawi plateau, it has three rivers that flow through the forest. According to a legend, Sita, the wife of Lord Rama stayed here in Rishi Valmiki's Ashram situated in the forests, after Lord Rama exiled her. The fauna commonly sighted here are leopards, hyenas, jungles, foxes, porcupines, sambhars, wild bears, four-horned antelopes, nilgais and flying squirrels.
Deogarh Fort
125 km from the city, Deogarh Fort is a 16th century fort. It boasts of five floors, over two hundred rooms, number of with carved pillars and widespread use of marble, the palace is really an arresting monument. The rooms are decorated with beautiful murals done in the world-renowned Deogarh school of painting style.
Bijalpur (40-km)
A marvellous castle built by Rao Shakti Singh, the younger brother of Maharana Pratap, stands in the village. Presently, it has been converted into a heritage hotel.